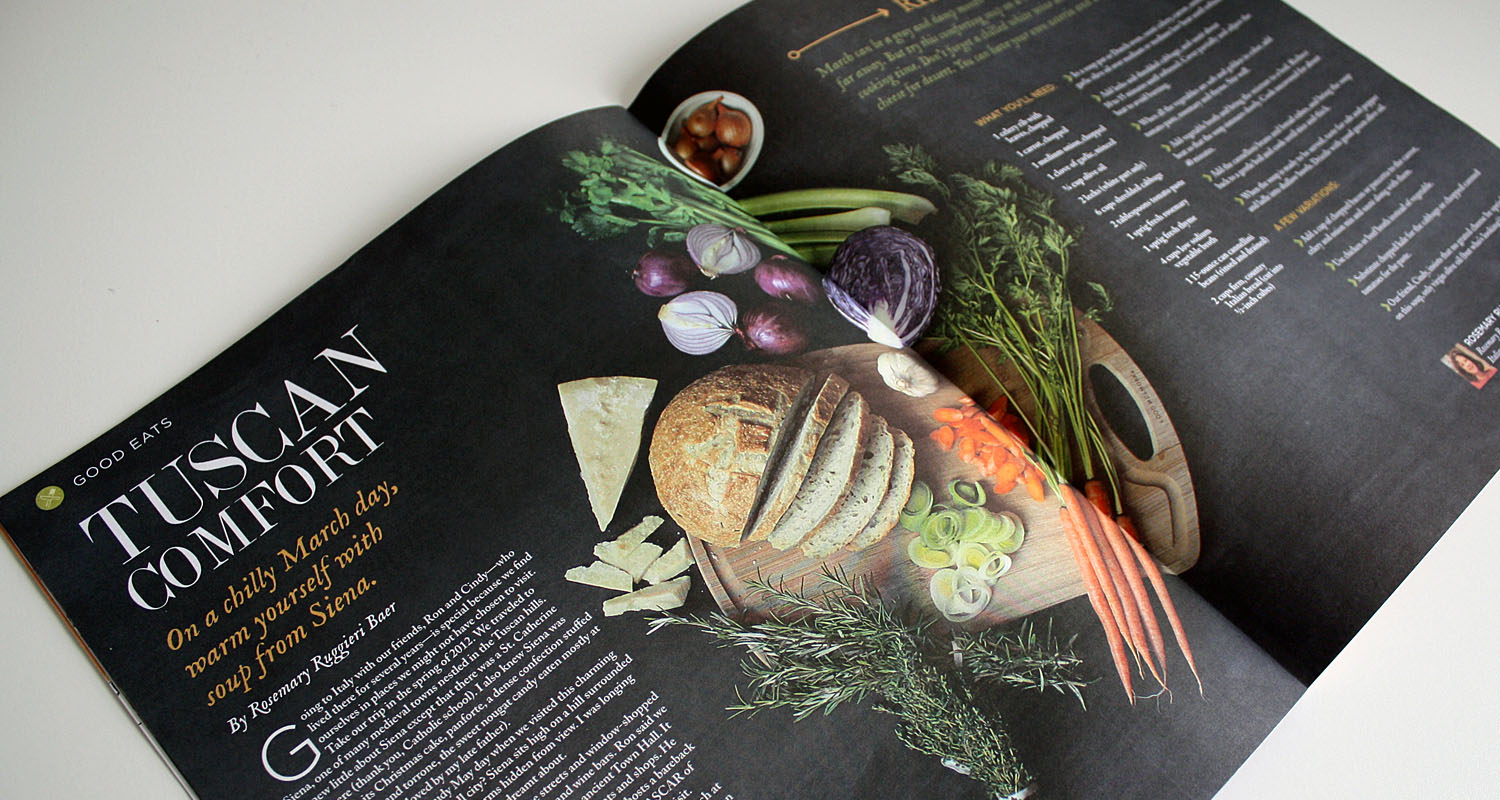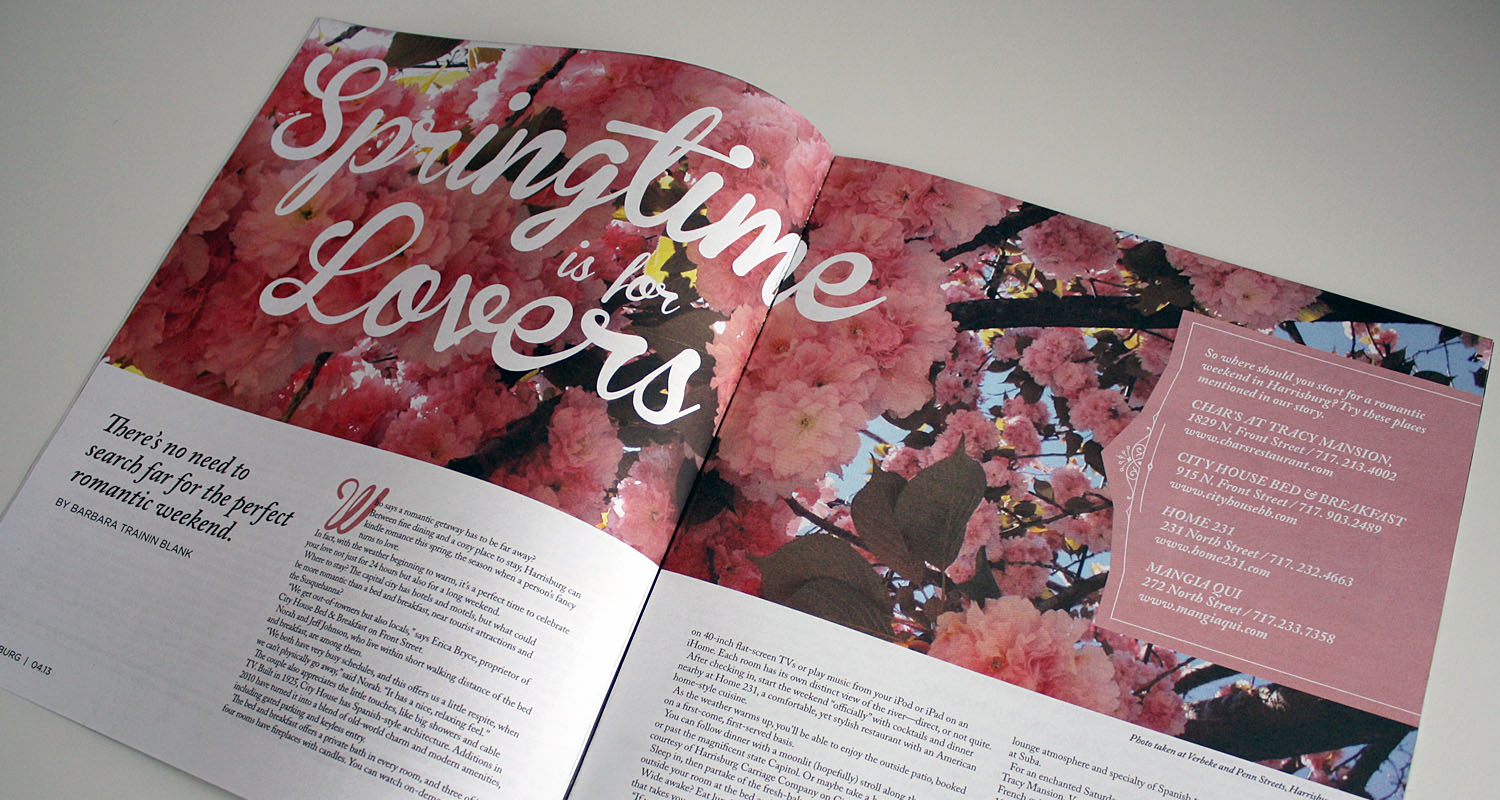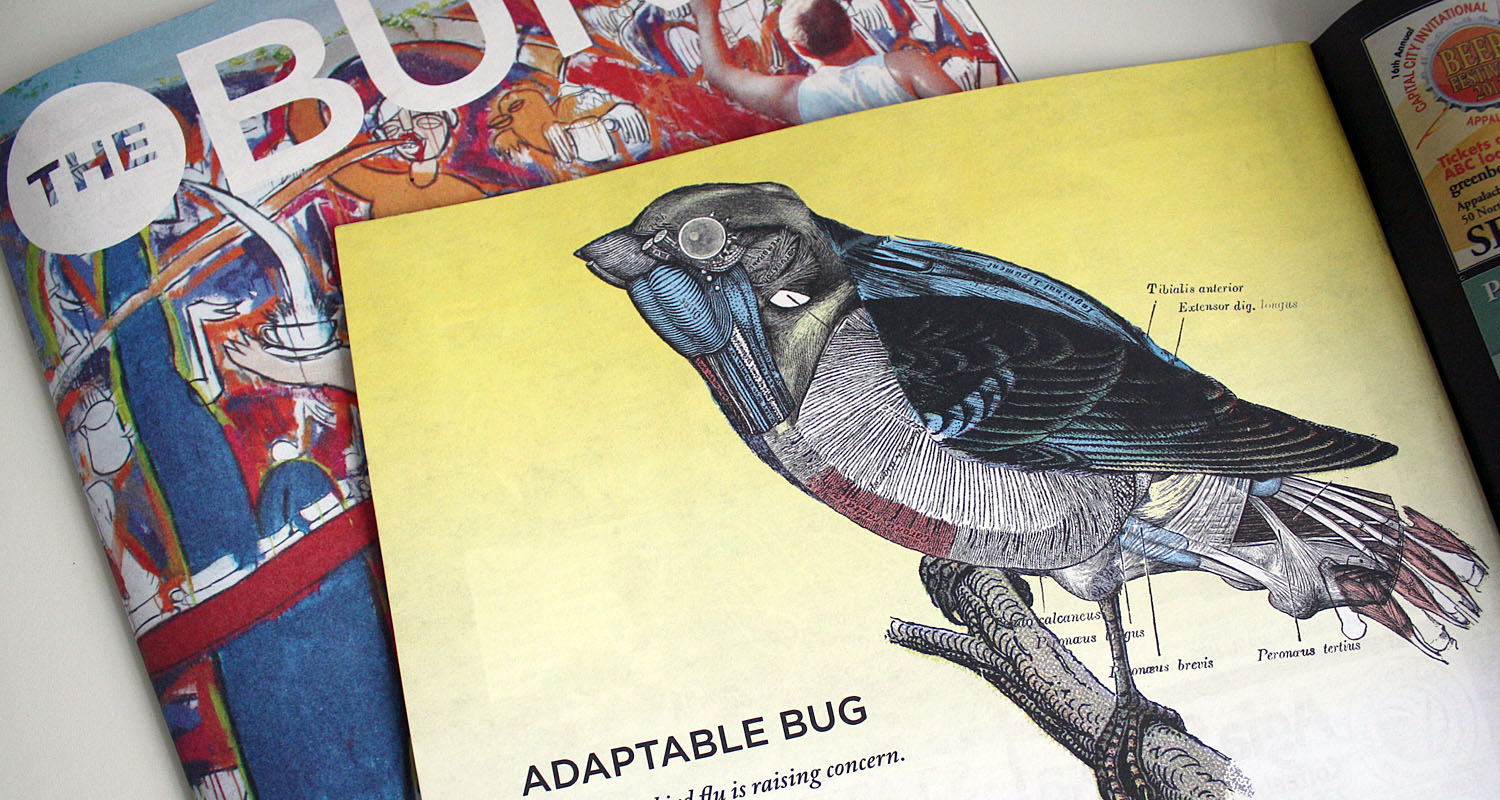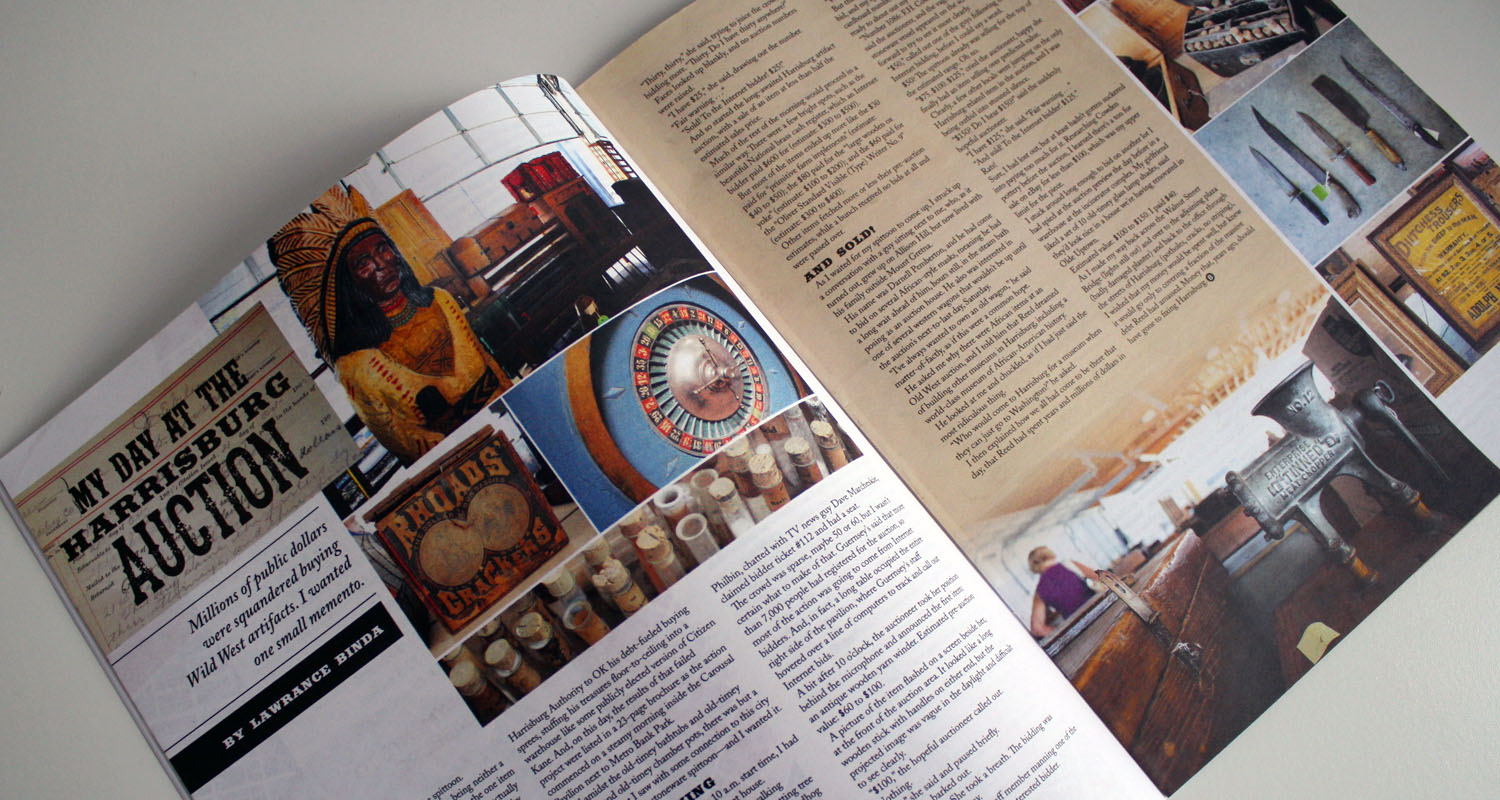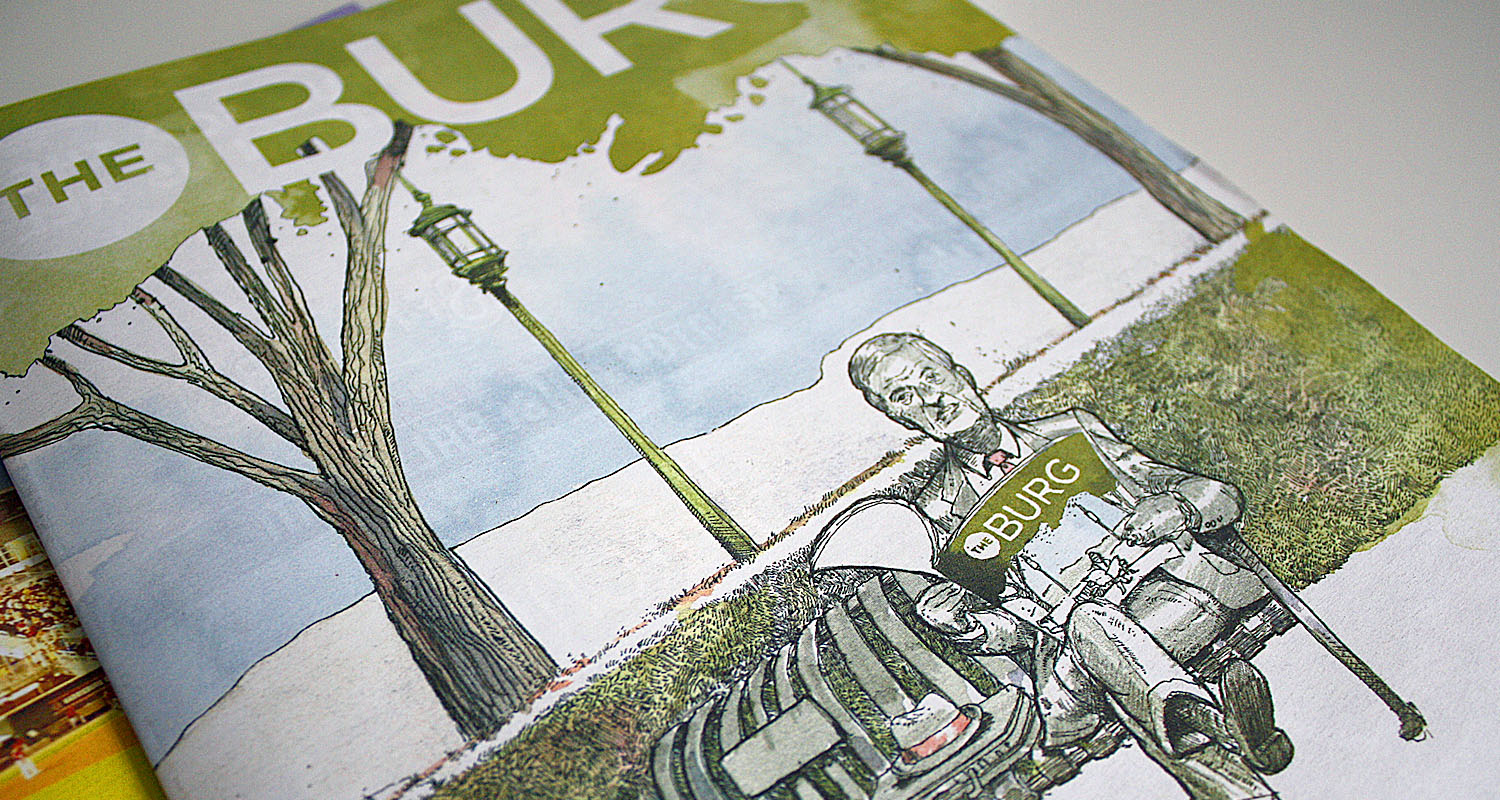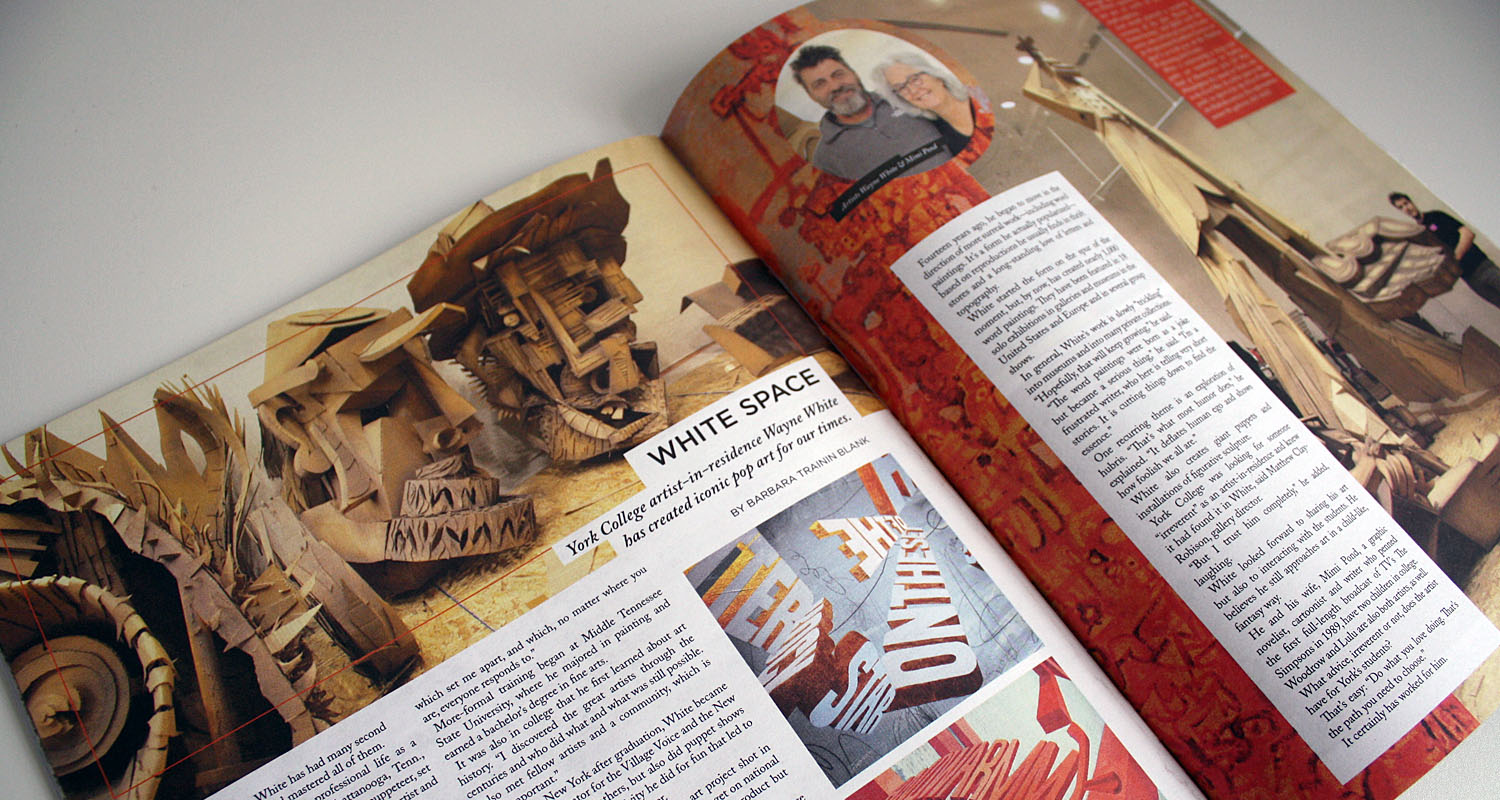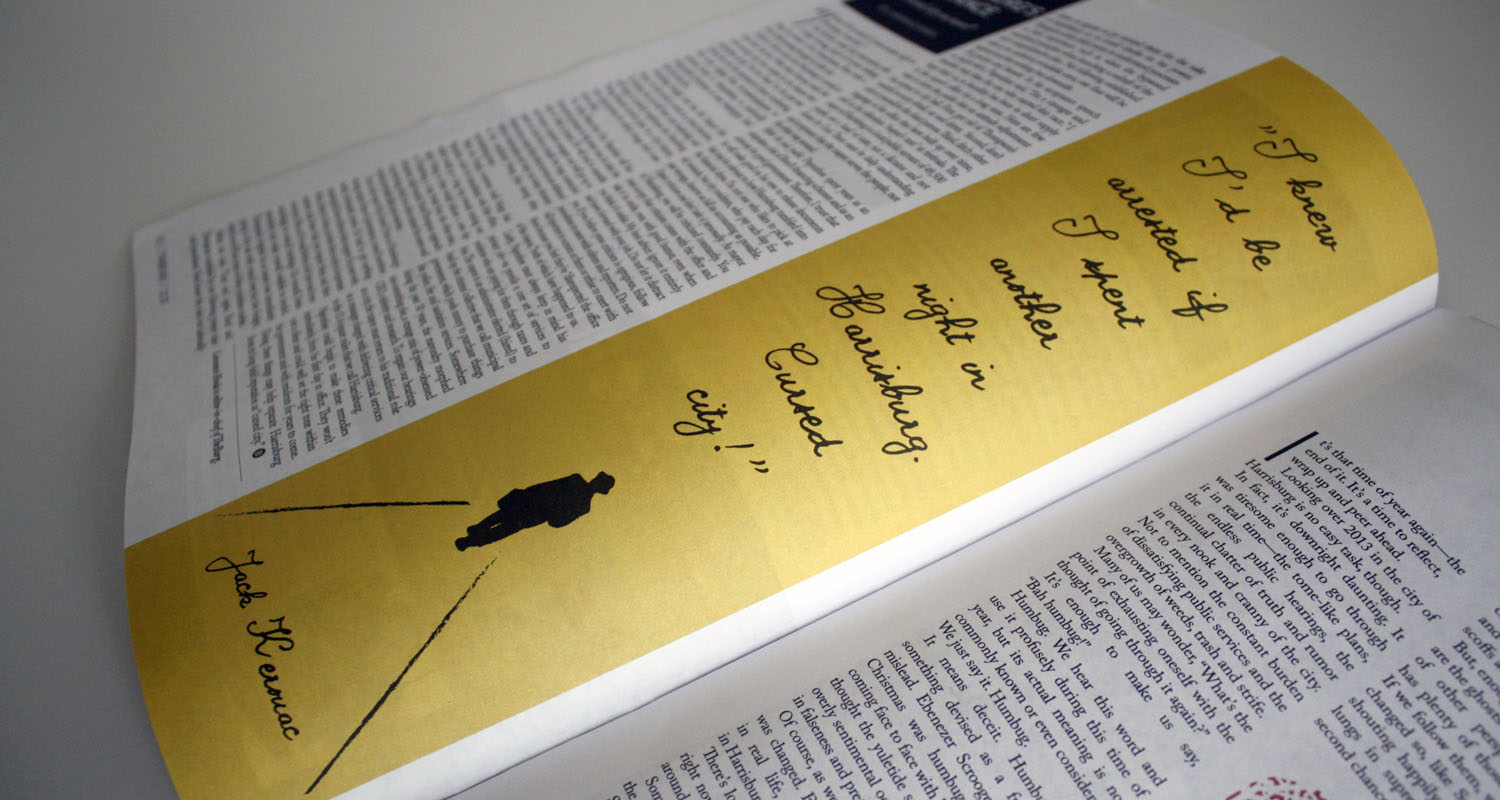 In early 2013, I had the pleasure of leading the redesign for TheBurg, Harrisburg's Community Paper, and joined their small team as the creative director shortly after. Here is a small sampling of the articles I have art directed and designed.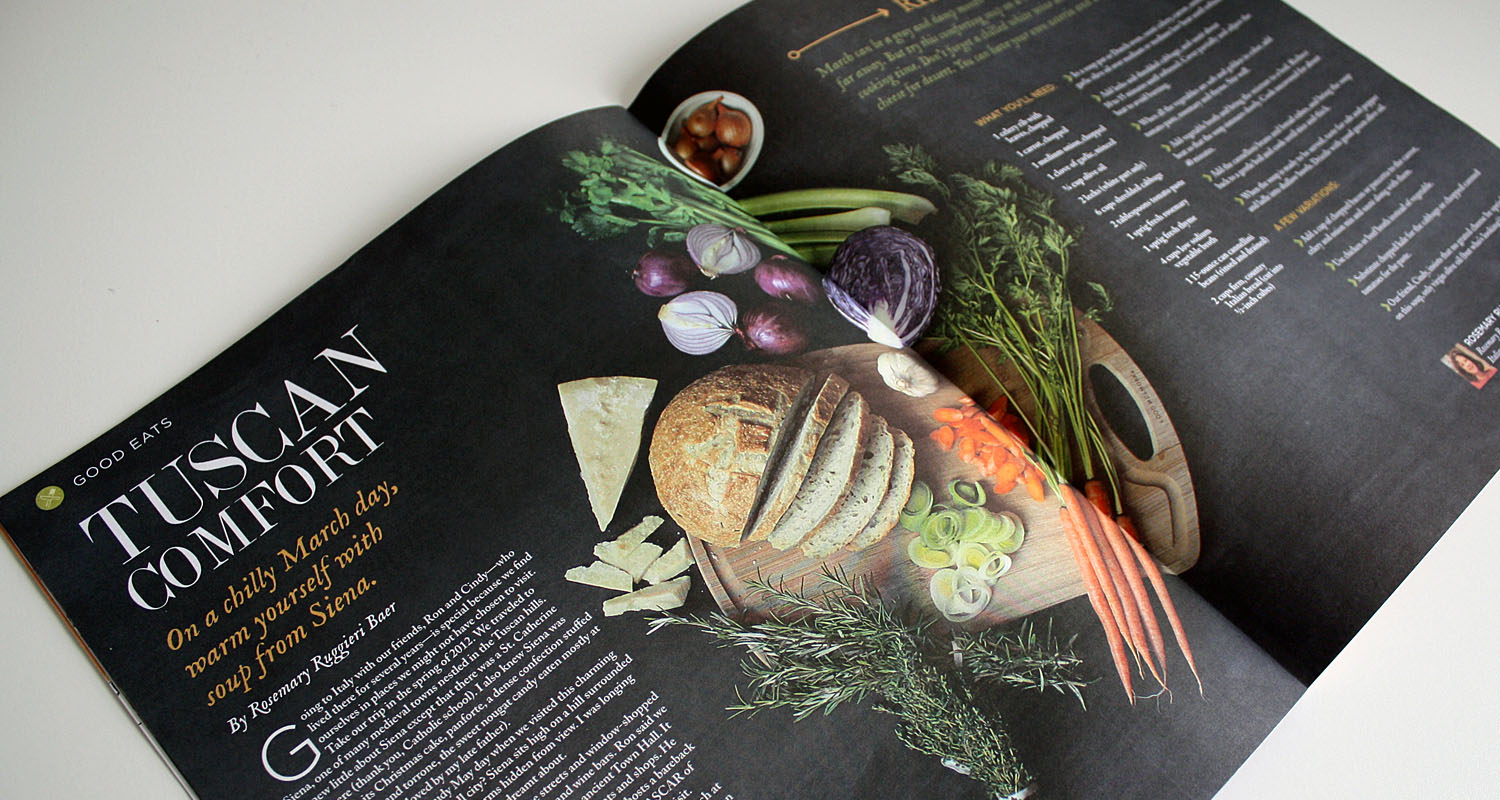 Almost every issue since I started working with TheBurg, I look forward to cooking and photographing Rosemary Ruggieri Baer's featured recipe.
Photography and layout for TheBurg.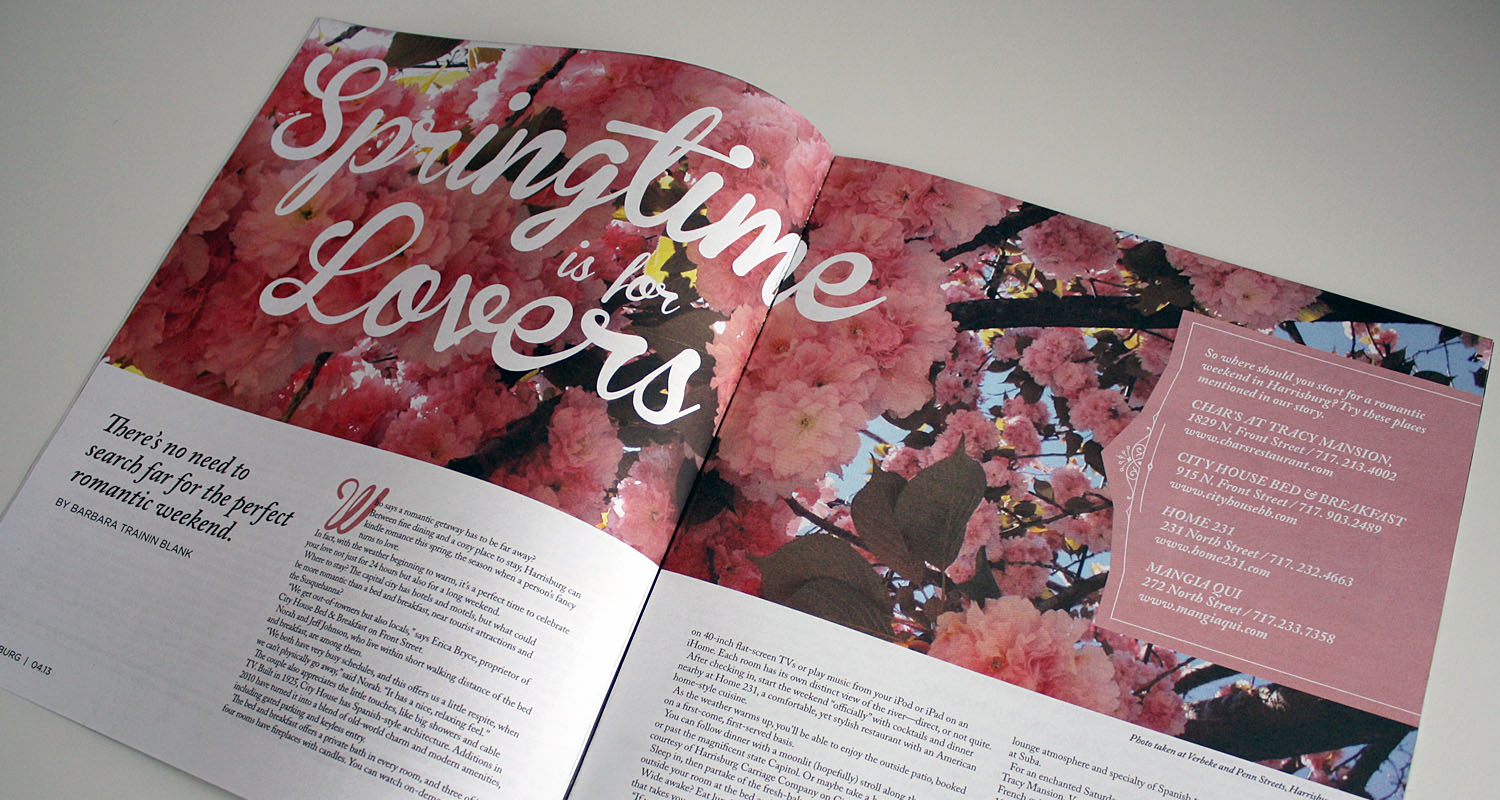 We have the most beautiful cherry blossoms in Harrisburg. Believe it or not this photo was taken with my iphone, the spring before-- which was lucky because things hadn't bloomed just yet during the production of this issue.
One of my favorite profile pieces by Paul Barker. It was fun photographing all of the clock parts in David Arnold's tiny repair shop. Him and his wife also sell their own honey, so obviously I am a huge fan.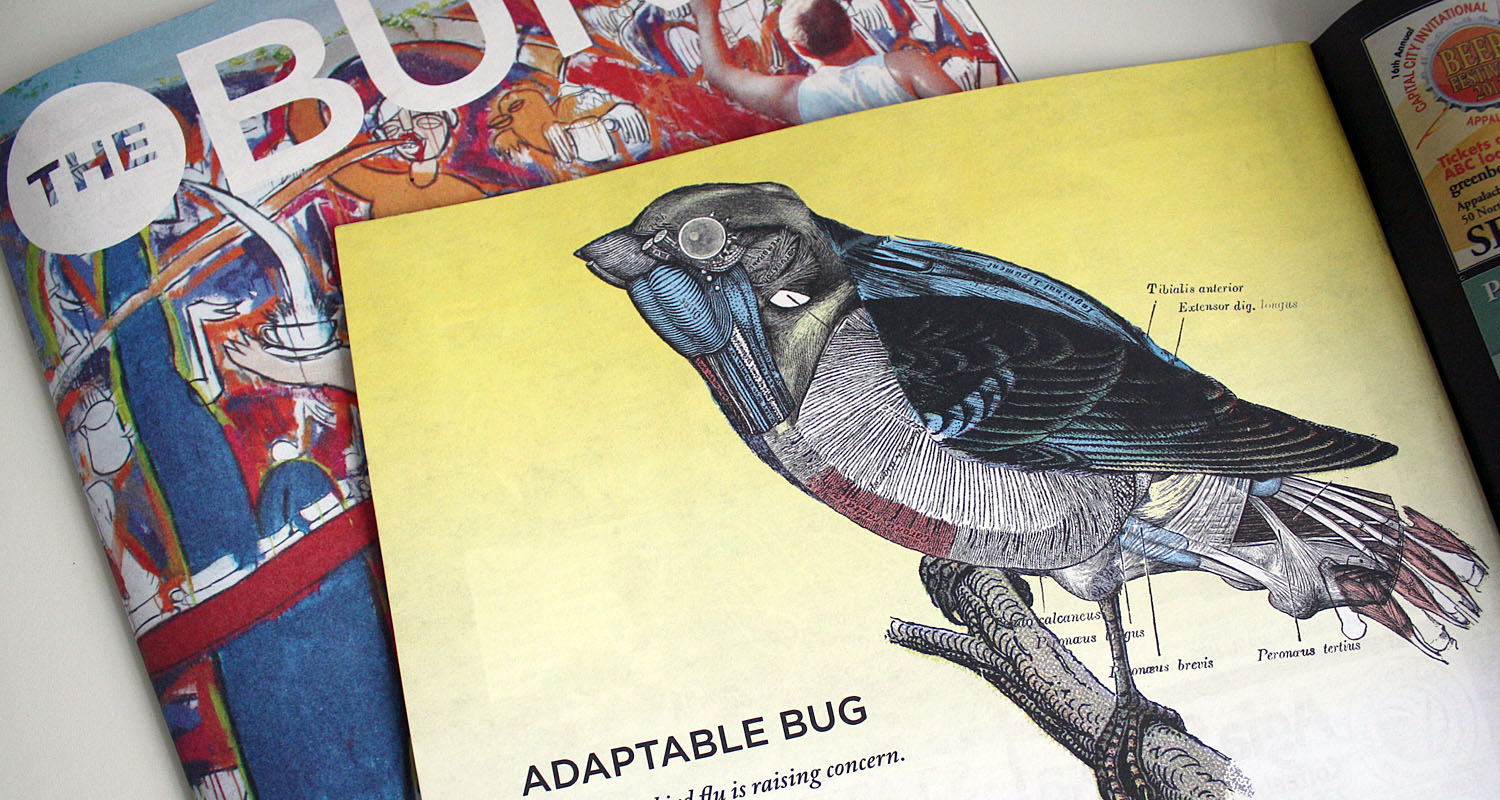 This image is actually pieces of illustrations from Gray's Anatomy, collaged together to make a bird. The article is about bird flu, and how the virus morphs/adapts before it becomes contagious to humans. Using human anatomy illustrations to form a bird just felt right.
Experimenting with moving type around figures. The right facing page is a separate article about local theater groups.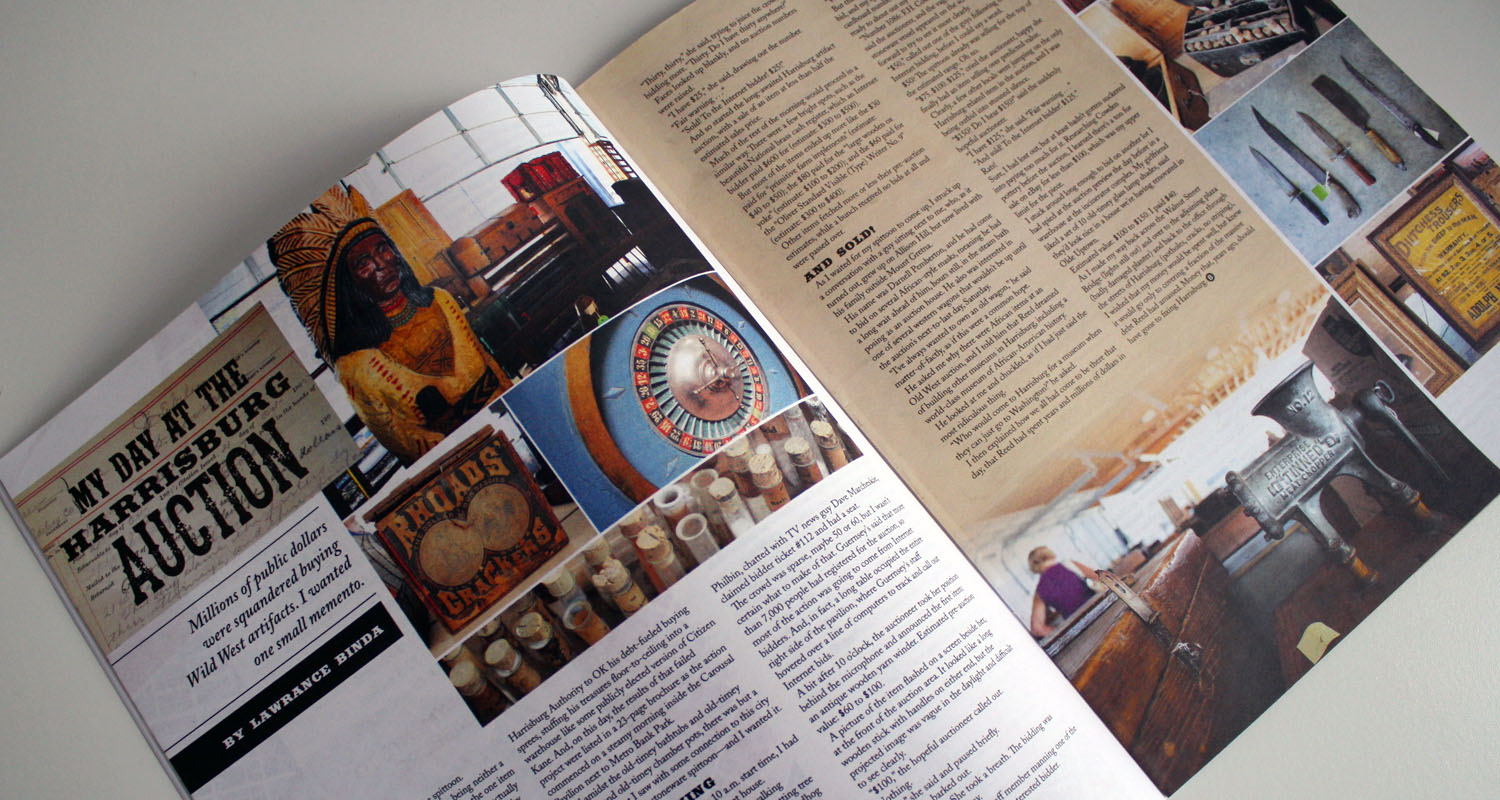 When I visited the Harrisburg auction it was an incredibly hot day, but totally worth the visit. I took so many photographs of all of the items, it was hard to choose which ones to put in the article.
Photos by both Anela Benowitz and myself.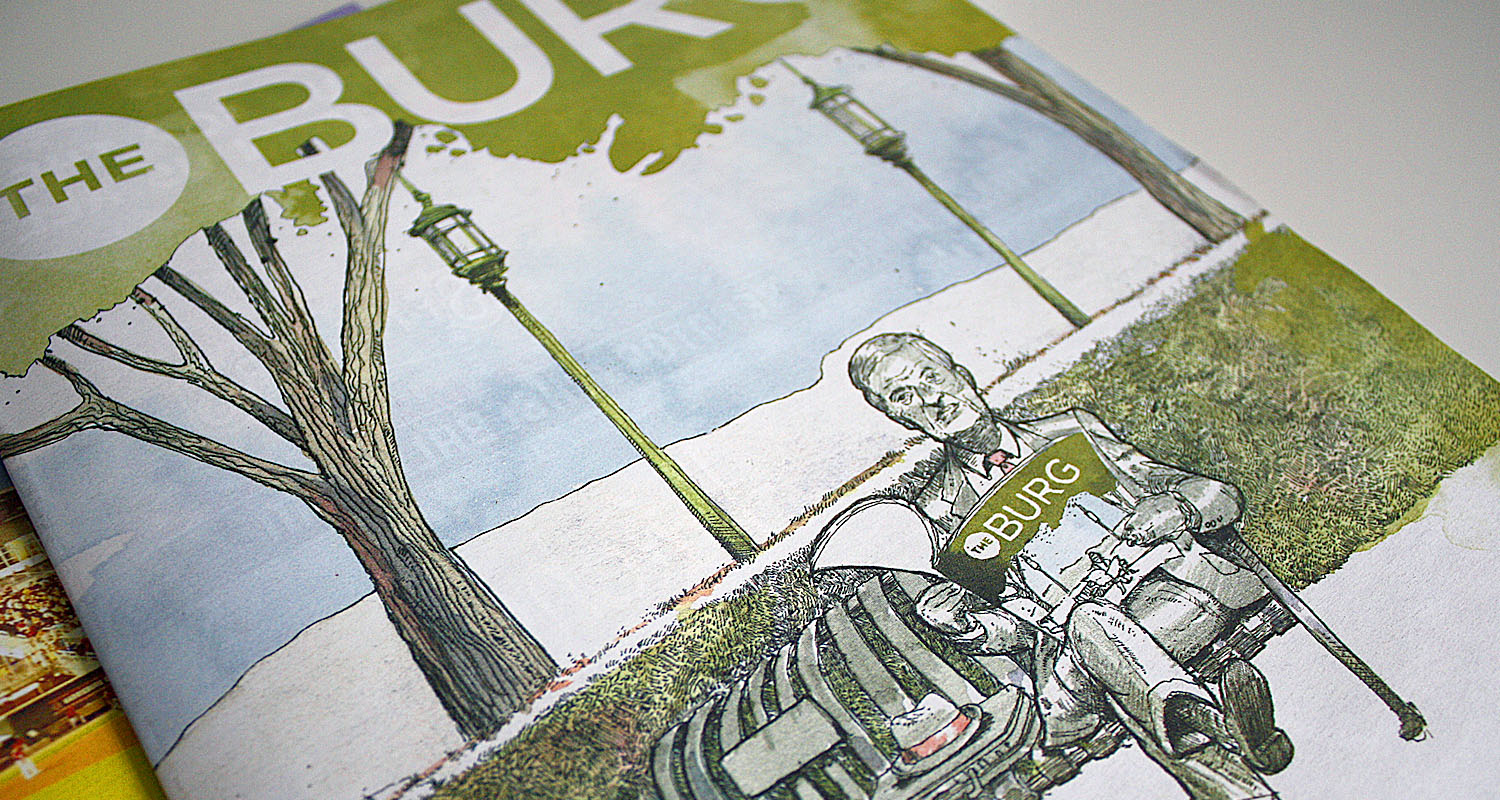 This is an actual statue located on River Front Park in Harrisburg. In real life, he is reading a competitors paper (but we replaced it with TheBurg). It is one of my favorite covers because of the Droste effect. Illustration by Ammon Perry.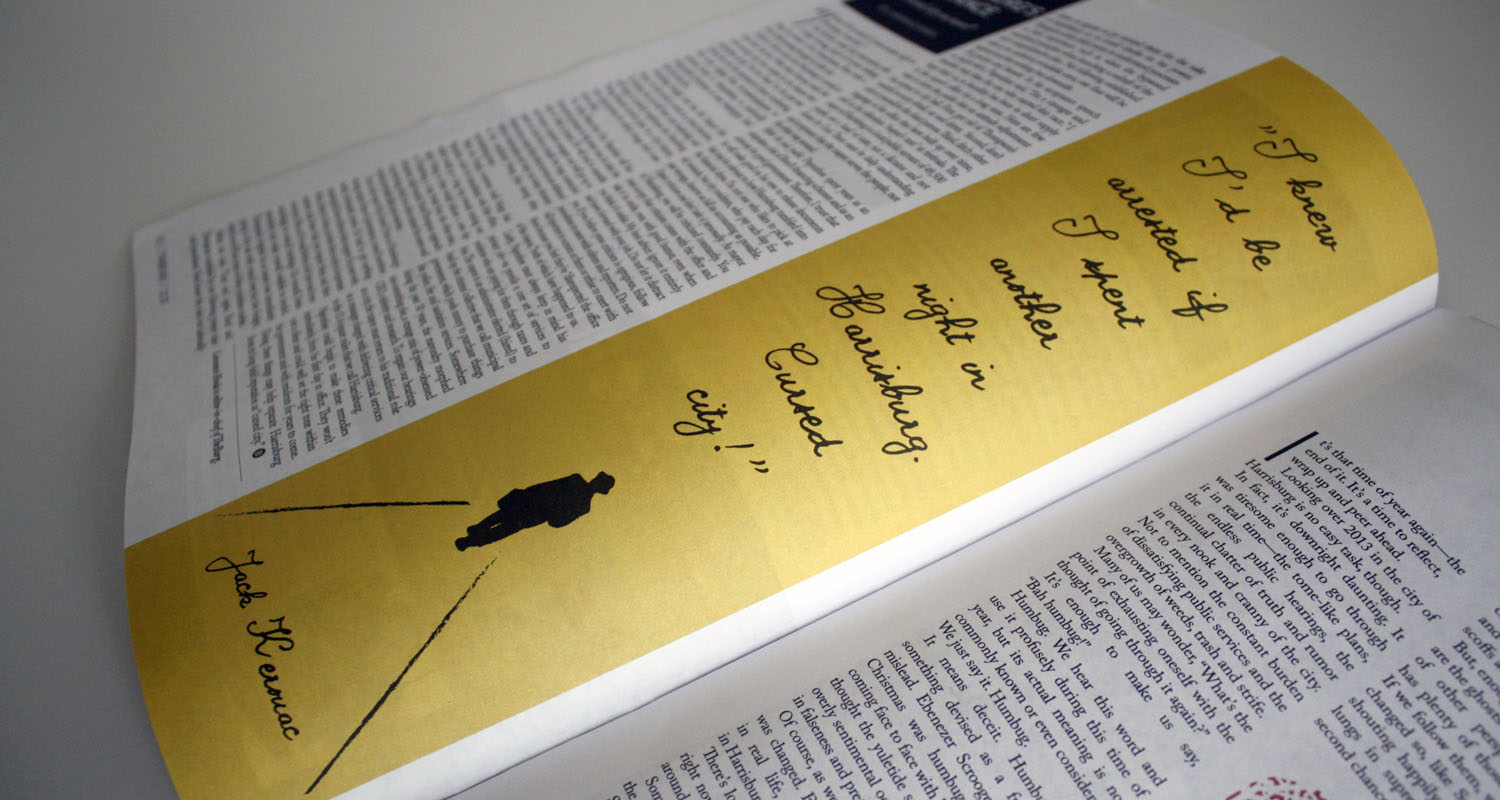 A simple illustration and rough type seemed fitting for this article.